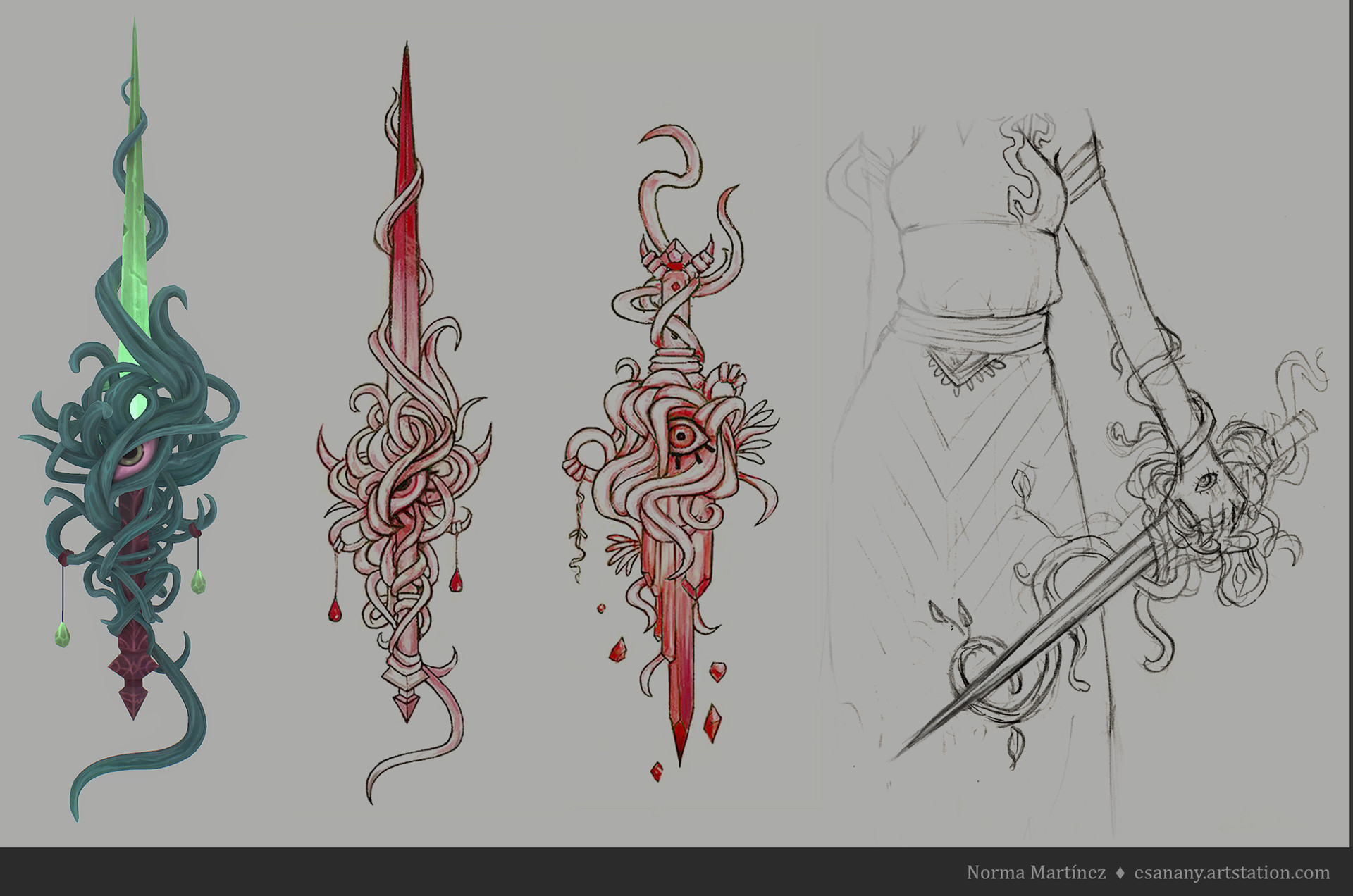 diffuse only / 3D coat + sketches + function doodle
Concept by me; lots of inspiration from Finn's grass sword from Adventure Time & Prince Ashitaka's arm curse from Princess Mononoke.
The blade us supposed to be stone/crystal, and the vines wrap around the arm of the person holding it. The handle is a carved stone.
I wanted to animate some of the vines pulsing / wiggling but I hate this sword now and idk how to animate :)