Bees!! I appreciate the FX boys. Amazing lighting for the map done by Jon Criner.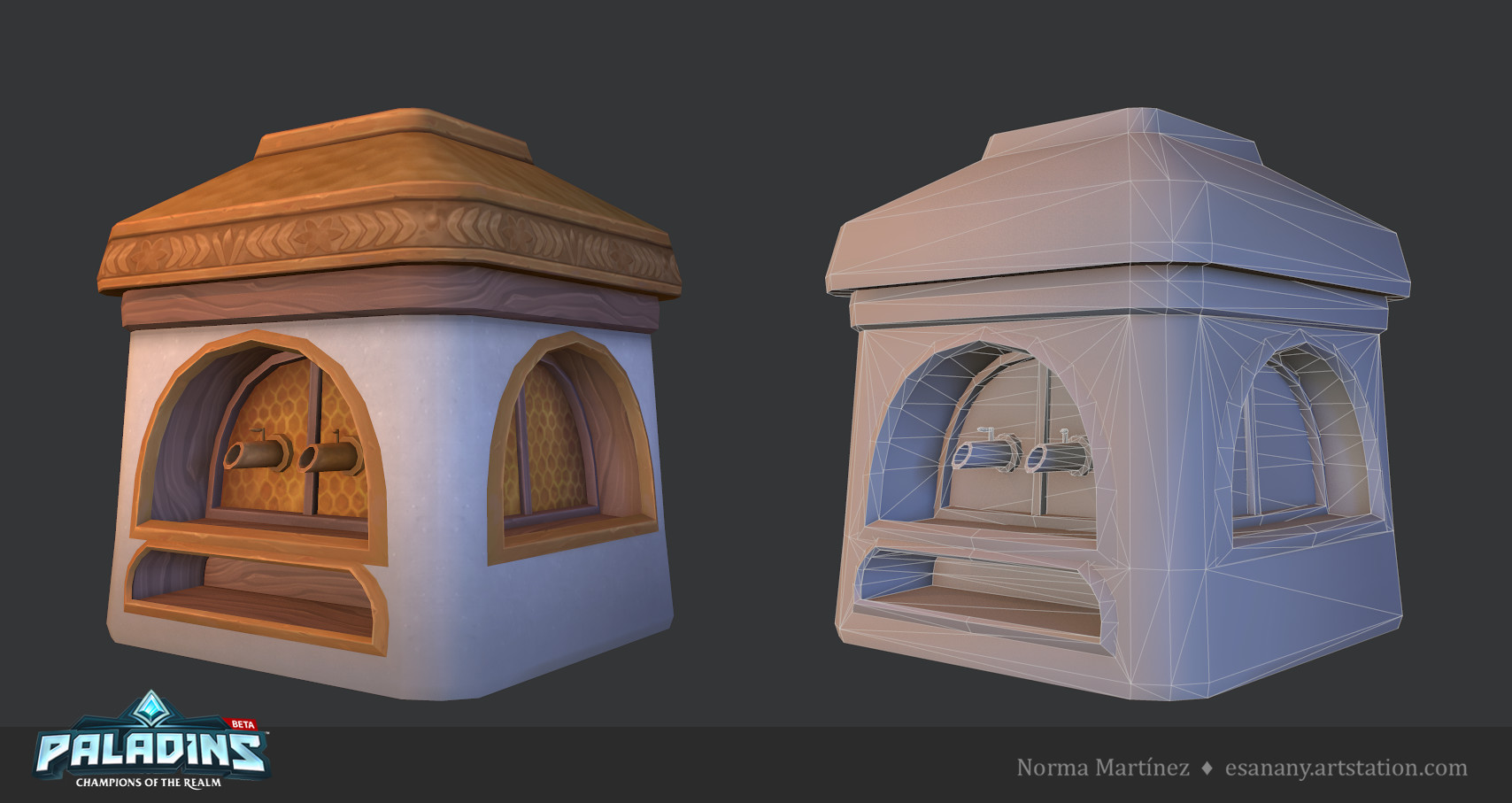 Apiary! Concept for this by Maeve Broadbin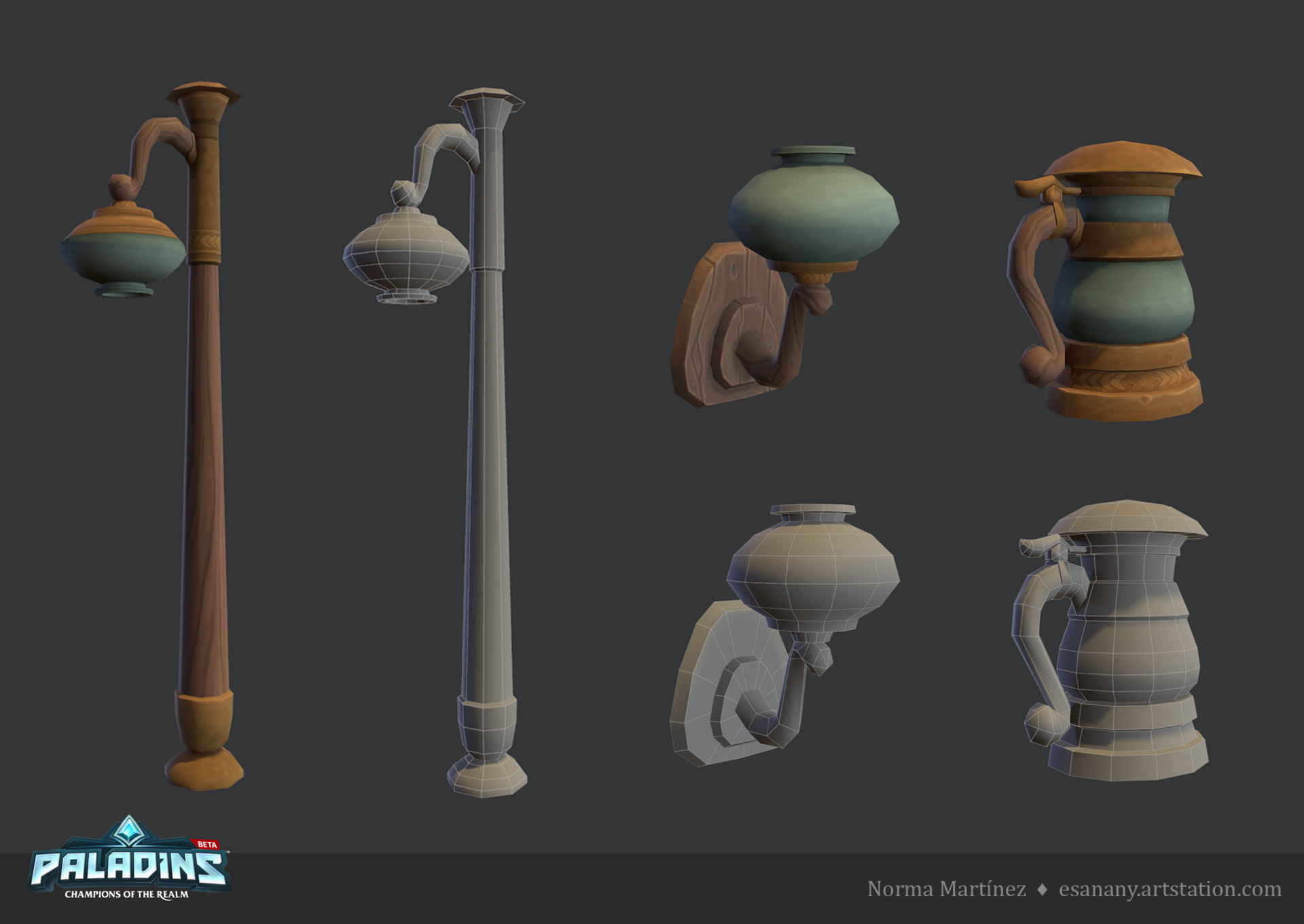 Lamps. Modeled and textured by me with clean up from Andrew Trabbold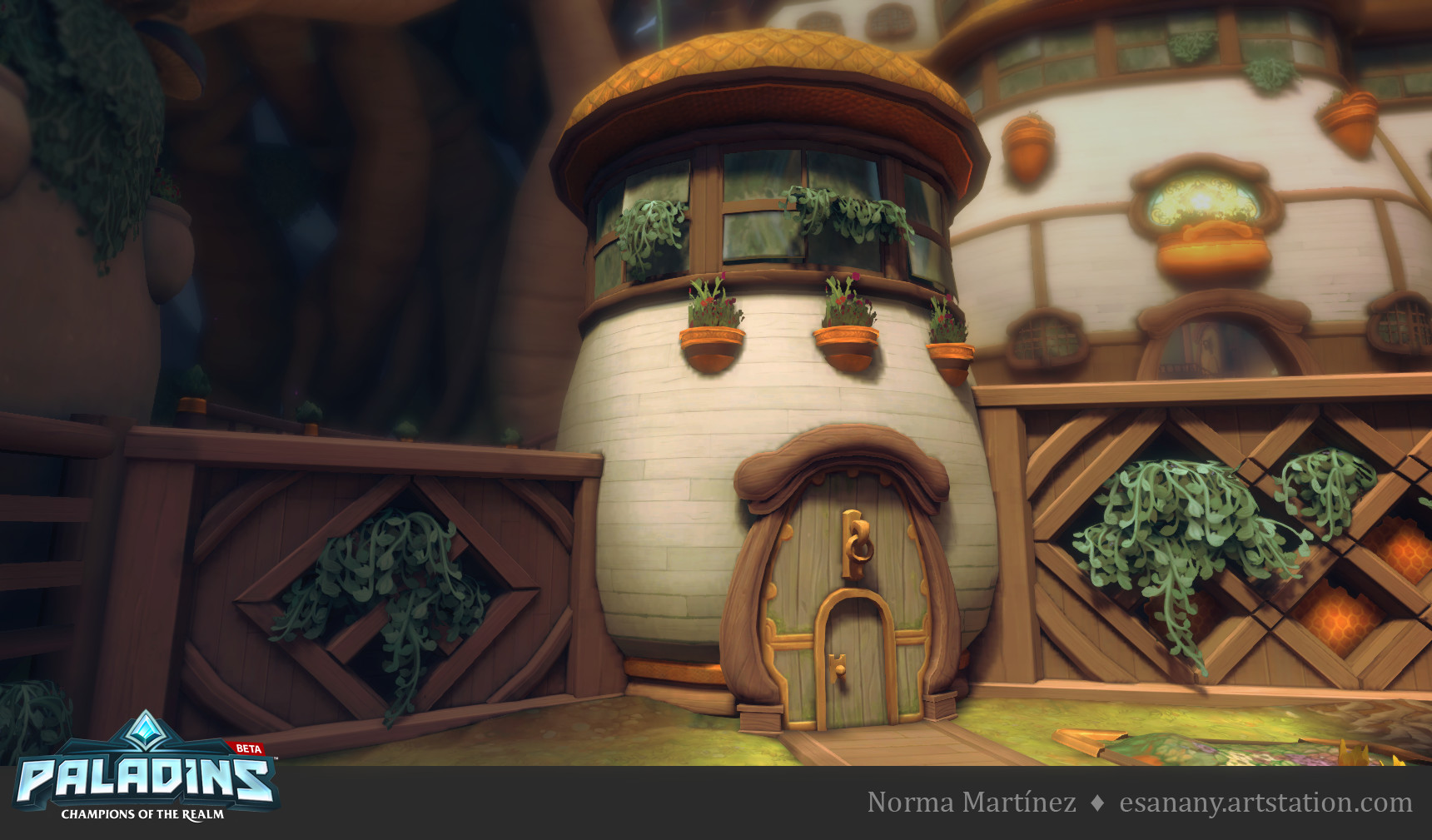 Lil door, where do you go?? Did some plant set dressing in this scene as well as the honeycomb texture, block out of planters on buildings, and doors and windows. Building and fencing modeled by Tian Chen, a real life angel.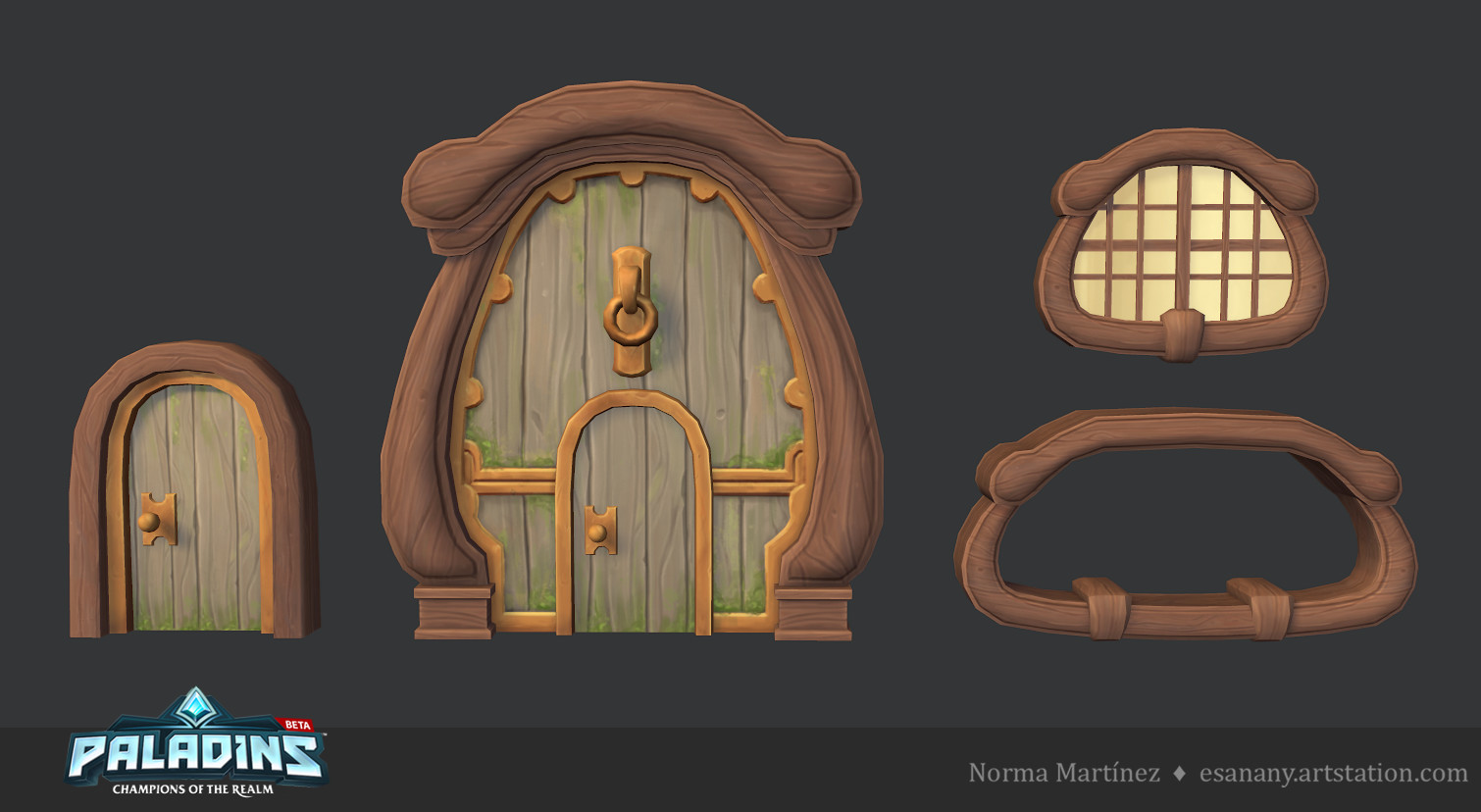 Doors and windows. Also did the archways but they aren't pictured here. Modeled and textured by me with some color adjustments from Andrew Trabbold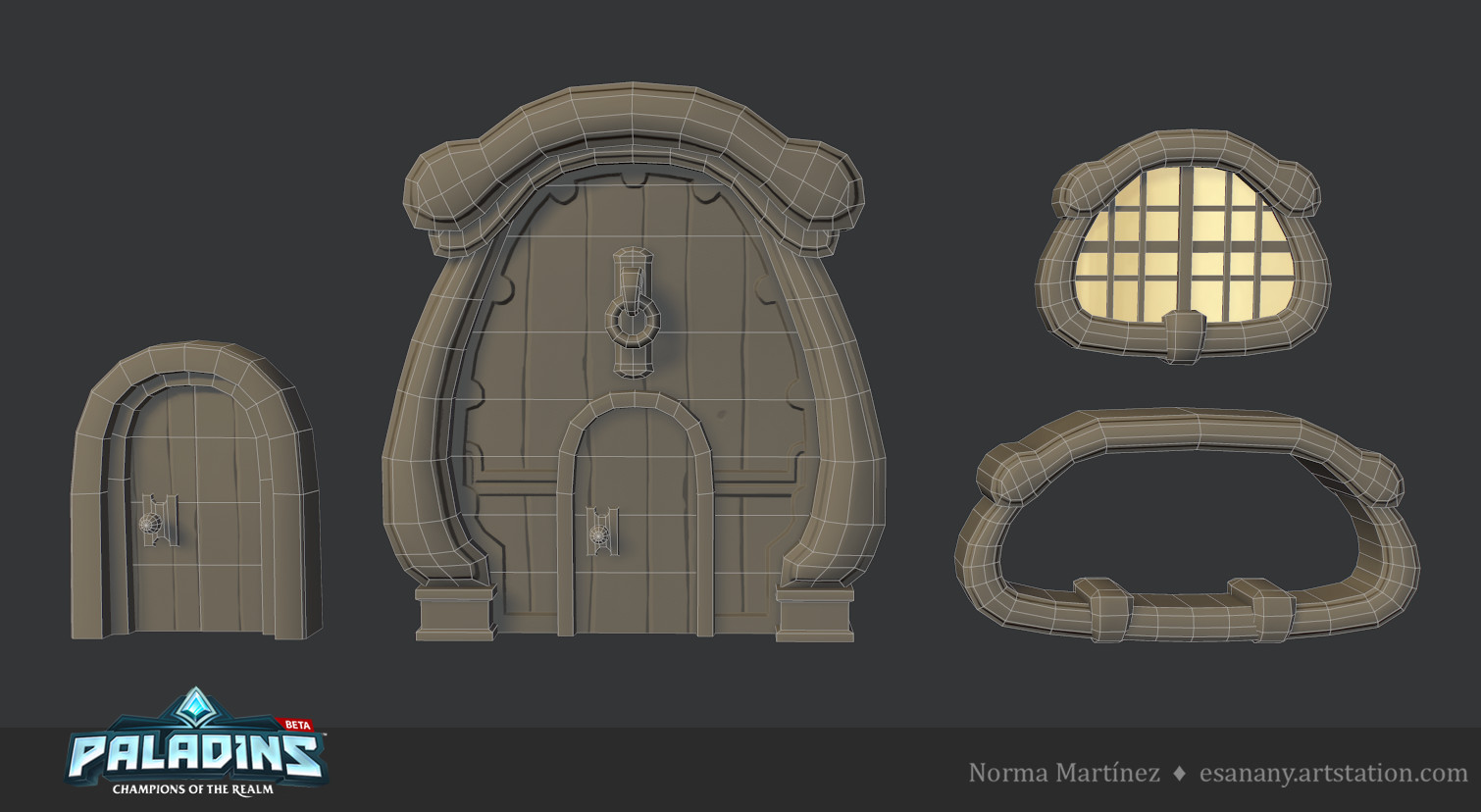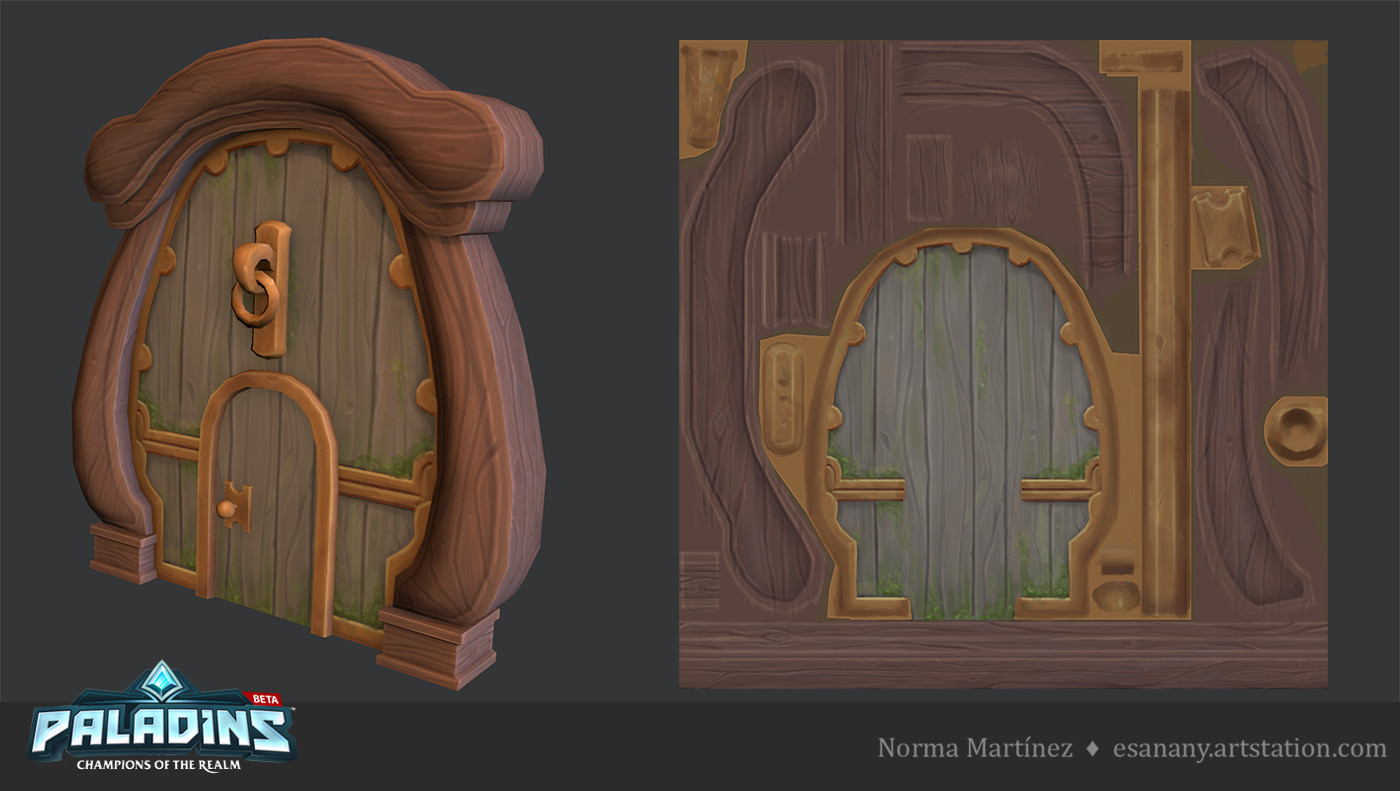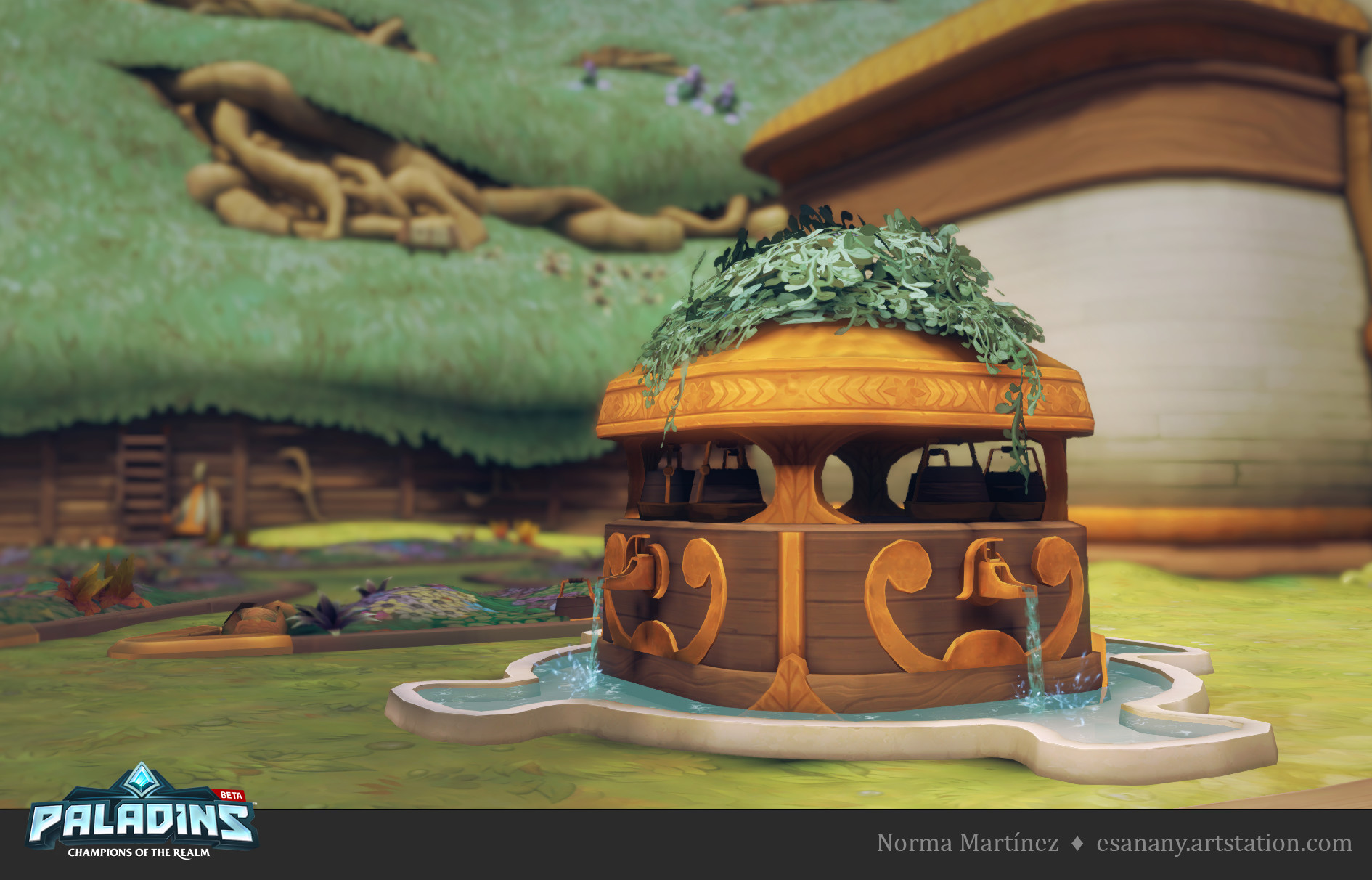 Fountain, concept by Maeve Broadbin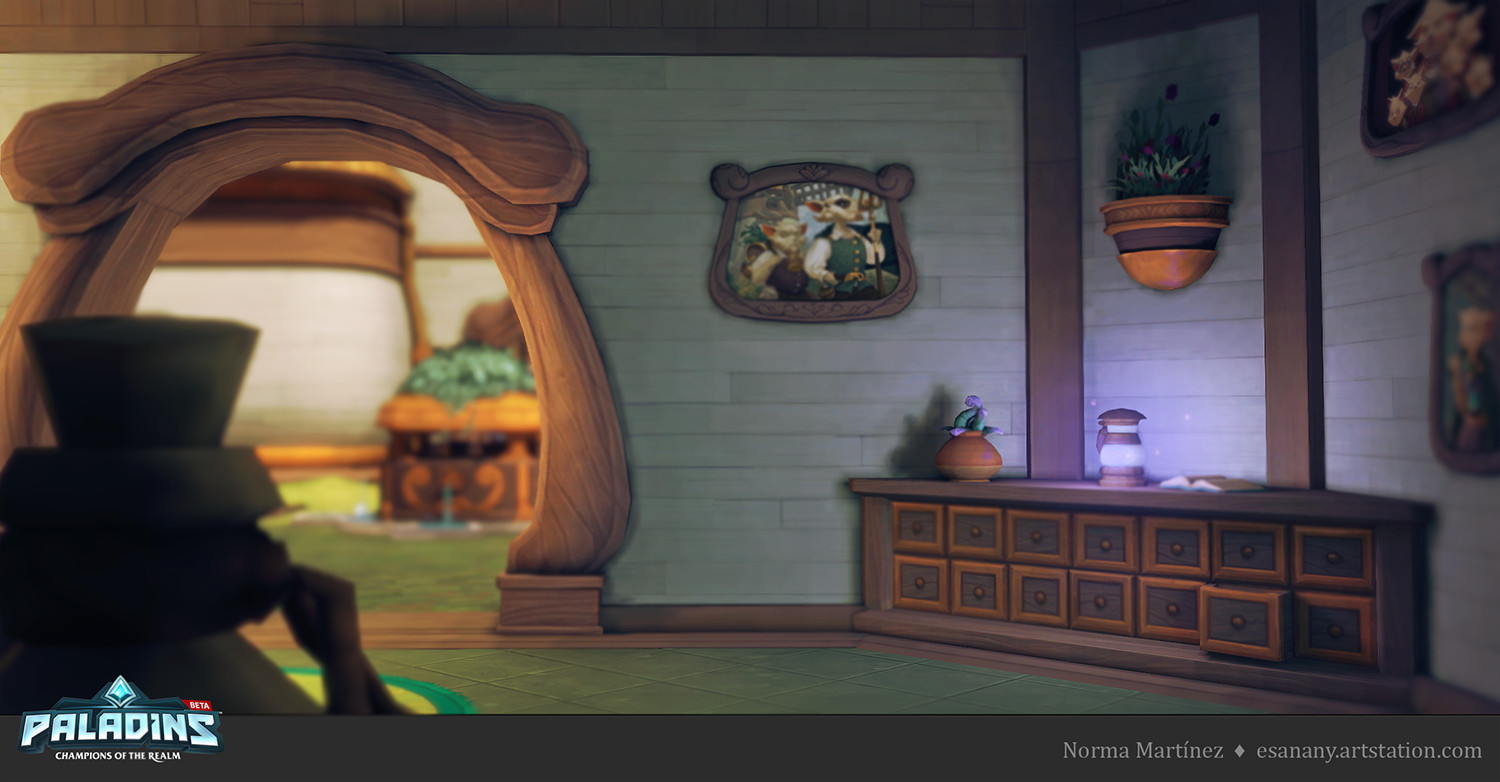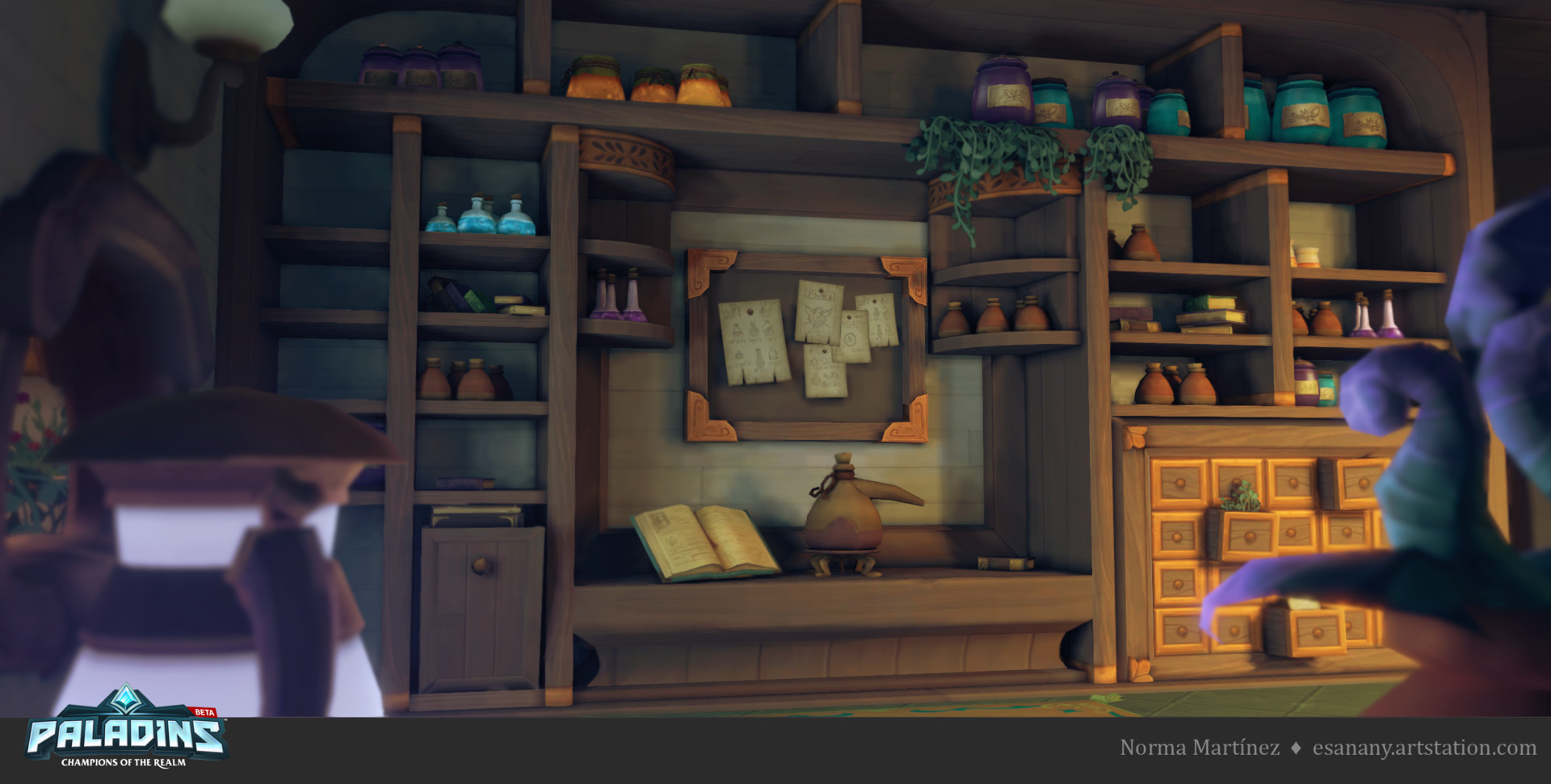 I was in charge of the lil Herb Shop for this map. Concepts by Wes Wheeler. Modeling of room, shelving, set dressing, and some props by me. All the bottles and jars are Tian Chen! Shelving + drawers texture by me, Walls + floors are Andrew Trabbold.
This is the first map I worked on for the Paladins team! It was super cute and fun, the concept art team is crazy imaginative and the 3D environment team was very welcoming and helpful as I switched from Maya to 3Ds Max. Tried to give proper credits on all images but thanks to the whole Paladins team & art director Thomas Holt.
Also got some help from Jon Criner & Tian Chen setting up the UDK shots! <3